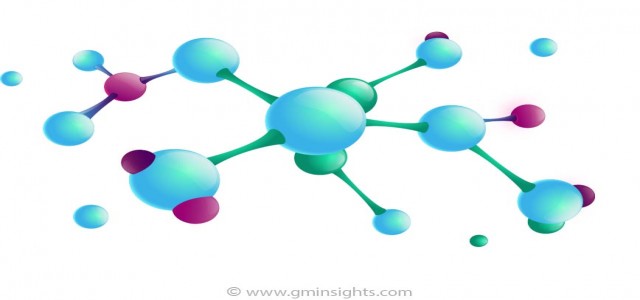 Global Biobased & Synthetic Polyamides Market Report provides complete industry analysis, market outlook, size, growth, opportunities and forecast 2025. This report will assist in analyzing the current and future business trends, sales and revenue forecast. It provides top manufacturers information along with Manufacturing Cost Analysis, Industrial Chain, Sourcing Strategy and growth.
The robust proliferation of 3D printing technology across almost every sector, has ushered the global biobased and synthetic polyamides market into an era defined by pathbreaking technological trends. Polyamides, with their flexible, durable, and strong material characteristics have been one of the most reliable raw materials for the industrial applications of 3D printing. Given the tremendous demand for the material, several prominent players operating in the overall biobased and synthetic polyamides market have been going the whole hog to bring forth economical, versatile, efficient, and energy saving materials.
Request sample copy of this report @ https://www.gminsights.com/request-sample/detail/2939
DSM is another major biobased & synthetic polyamide industry major who has debuted a new carbon-fiber-filled polyamide 6/66 filament grade – Novamid ID1030 CF10 – especially for the 3D printing applications. According to reports, Novamid, with its high dimensional stability and higher tensile strength, is designed for efficiently printing structural parts.
Recently for instance, the French chemicals company Arkema has launched a commercial platform dedicated to 3D printing materials products. The company plans to release its new resins into the North America and Asia Pacific market in following three years. Reports revealed that Arkema's PEKK resins will be introduced in the U.S. this year, while its photocure resins and polyamide 11 bio-sourced resins will be launched in China in 2019 and across Asia by 2021 respectively.
The growing consumer awareness and interest in bio-based plastics has brought a tremendous surge in the biobased polyamides demand in the recent years. In fact, an increasing number of participants, especially in the industrial space including automotive & transportation, medical devices, construction, and consumer electronics, have been substituting the conventional fossil fuel based material with bio-based alternatives offering hands on sustainable & biodegradable trends. Derived from castor oil derivatives, reports claim the polyamide 10 and polyamide 11 to have been the most significant biobased variants forecast to register a 10% CAGR over 2018-2025.
Browse Complete Summary of this report @ https://gminsights.com/industry-analysis/biobased-and-synthetic-polyamides-market
The increasing customer interest in bio-based plastics has further led the industry players to develop several grades of polyamide from biodegradable feedstocks. The companies operating in this business sphere have been long investing into R&D and product innovation activities to come up with reliable products that could strengthen their stance in the global biobased & synthetic polyamides industry. Enumerated below are some of the prominent examples, where the world leading giants are seen tapping biobased polyamides.
BASF, the German chemical giant in 2007 introduced a castor-oil based polyamide, Ultramid Balance, comprising over 60% sebacic acid and offering better perforce than its synthetic counterparts.
DuPont is also among the leading industry players that introduced its Zytel long-chain polyamides PA10 and PA610 in 2007. Both the products are based on sebacic acid, where PA610 has over 60% renewable content and PA10 has 100%.
Renowned biobased & synthetic polyamides industry major Evonik Industries introduced bio-based VESTAMID® Terra DS – a polyamide 1010 which is obtained completely from the monomers of castor oil. This is expected to used extensively as special cables in the automotive industry – where the bio-based product trend has already hit several manufactures.
As the industry participants are vigorously focusing on developing engineering bio-polymers from castor-oil, the green chemicals trend is certain to carve lucrative growth for the overall biobased & synthetic polyamides market in the ensuing years. Castor-oil, for the record, is obtained from the bean of the castor plant – which is neither used for food nor in animal feed – as a result of which it doesn't compete with global food crops. This has further propelled the demand for manufacturing bio-based polyamines.
Partial Chapter of the Table of Content:
Chapter 3. Biobased & Synthetic Polyamides Industry Insights
3.1. Industry segmentation
3.2. Industry size and forecast, 2014 – 2025
3.3. Industry ecosystem analysis
3.3.1. Raw material analysis
3.3.2. Manufacturing trends
3.3.3. Profit margin
3.3.4. Value addition
3.3.5. Distributor channel analysis
3.3.6. Vendor matrix
3.3.6.1. List of key raw material suppliers
3.3.6.2. List of key manufacturers/distributors
3.3.6.3. List of key/potential customers
3.4. Innovation & sustainability
3.4.1. Patent analysis
3.4.2. Technology landscape
3.4.3. Production process
3.4.4. Comparative analysis of manufacturing techniques
3.4.5. Future trends
3.5. Industry impact forces
3.5.1. Growth drivers
3.5.1.1. Increasing polyamides consumption by the automotive sector
3.5.1.2. Strong growth aspects in 3D printing applications
3.5.2. Industry pitfalls & challenges
3.5.2.1. High cost of production
3.6. Regulatory trends
3.6.1. U.S.
3.6.2. Europe
3.6.3. China
3.7. Growth potential analysis
3.8. Regional price trends
3.8.1. Cost structure analysis
3.8.1.1. R&D cost
3.8.1.2. Manufacturing & equipment cost
3.8.1.3. Raw material cost
3.8.1.4. Distribution cost
3.8.1.5. Operating cost
3.8.1.6. Miscellaneous cost
3.8.2. Price by product
3.8.3. Price by end-user
3.9. Competitive landscape, 2017
3.9.1. Company market share analysis, 2017
3.9.2. Brand analysis
3.9.3. Key stakeholders
3.9.4. Strategy dashboard
3.10. Porter's analysis
3.10.1. Supplier power
3.10.2. Buyer power
3.10.3. Threat of new entrants
3.10.4. Threat of substitutes
3.10.5. Industry rivalry
3.11. PESTEL analysis
Make an inquiry for purchasing this report @ https://www.gminsights.com/inquiry-before-buying/2939
Further gaining precedence over the traditionally derived polyamides from crude oil, it would be wrong to say that biobased PA has indeed traversed a remarkable growth graph in the recent years, in turn driving the global biobased & synthetic polyamides industry share. The exponential growth is apparently vivid from a report compiled by Global Market Insights, Inc., that claims the overall biobased & synthetic polyamides market valuation to hit USD 42 billion by the end of the year 2025.