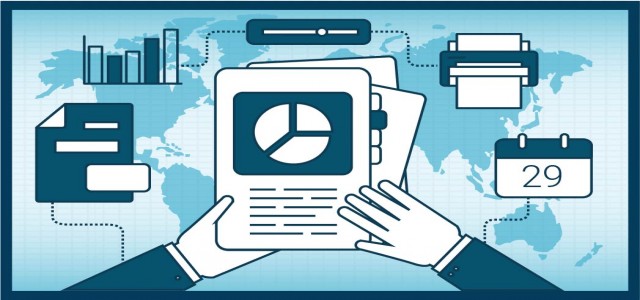 Rising demand for home appliances such as air conditioner and refrigerators will be the key drivers for the Asia Pacific air compressor market in the forecast period. Additionally, improving living standards in the developing nations such as India, South Africa, Mexico, Brazil, etc. will favorably influence the product demand over the forecast timeframe. According to the Graphical Research new growth forecast report titled Asia Pacific Air Compressor Market By Technology (Rotary, Reciprocating, Centrifugal), By Product (Portable, Stationary), By Lubrication (Oil Free, Oil Filled), By Application (Home Appliances, Food & Beverage, Oil & Gas, Energy, Semiconductors & Electronics, Manufacturing, Healthcare [Medical, Dental]) estimated to cross over USD 40 billion by 2024.
Request for a sample of this report @ https://www.graphicalresearch.com/request/1223/sample
In terms of product, the market is divided into stationary and portable air compressors. In 2018, stationary product segment captured 99.77% of the overall market. The stationary segment covers a wide range of air compressors from automotive to refrigerators to small & medium scale industrial products. The technology segment includes rotary, reciprocating, and centrifugal compressors. The different types of rotary compressors further differs with lobe design. Rotary compressors are slowly replacing the other similar product types owing to its lower cost, maintenance and better efficiency. The product demand is also segmented on the basis of lubrication in the machine which includes, oil filled and oil free product types.
The air compressors are used in wide range of applications such as home appliances, food & beverage, oil & gas, energy, semiconductors & electronics, manufacturing, healthcare and others. In 2018, home appliances segment captured more than 70% in the total market, where the small scale products are used in refrigerators and air conditioners manufacturing. Production of such product is currently increasing in China, indicating a growing demand for product in Asia Pacific over the forecast period. On the other hand, large scale products are used for segments such as industrial, oil & well, automotive, energy, etc. Among them, rising product demand from automotive in Asia Pacific will be another factor supplementing the business size over the forecast period.
Key Asia Pacific air compressor market participants includes Sullair LLC, Atlas Copco, Kaeser Kompressoren SE, Rolair Systems, Gardner Denver, Ingersoll-Rand plc, Doosan Group, Elgi Compressors USA, Inc, Sullivan-Palatek, Inc., Hubei Teweite Power Technology Company Limited., Hitachi Industrial Equipment Systems Co Ltd etc.
Asia Pacific air compressor market research report includes in-depth coverage of the industry with estimates & forecast in terms of revenue in USD million from 2013 to 2024, for the following segments:
Segments Covered in this Report:
Asia Pacific Air Compressor Market Size, By Technology
Rotary
Reciprocating
Centrifugal
Asia Pacific Air Compressor Market Share, By Product
Asia Pacific Air Compressor Market Value, By Lubrication
Asia Pacific Air Compressor Market Trends, By Application
Home Appliances
Food & Beverage
Oil & Gas
Energy
Semiconductors & Electronics
Manufacturing
Healthcare
Mining & construction
Municipal
Others
Make an Inquiry for purchasing this Report @ https://www.graphicalresearch.com/request/1223/inquiry-before-buying
Table of Content
Chapter 1. Methodology & Scope
Market scope & definitions
Assumptions
Research methodology
Chapter 2. Executive Summary
Chapter 3. Industry Insights
Industry segmentation
Industry landscape, 2013 – 2024
Industry ecosystem analysis

Vendor matrix
Distributor channel analysis

Industry impact forces

Growth drivers
Industry pitfalls & challenges

Regulatory trends
Porter's analysis
Company market share, 2018
PESTEL analysis
Cost structure analysis
Service and sales network status of key players
Pricing strategy of key players
Browse key industry insights along with Full TOC @ https://www.graphicalresearch.com/table-of-content/1223/asia-pacific-air-compressor-market
About Graphical Research:
Graphical Research is a business research firm that provides industry insights, market forecast and strategic inputs through granular research reports and advisory services. We publish targeted research reports with an aim to address varied customer needs, from market penetration and entry strategies to portfolio management and strategic outlook. We understand that business requirements are unique: our syndicate reports are designed to ensure relevance for industry participants across the value chain. We also provide custom reports that are tailored to the exact needs of the customer, with dedicated analyst support across the purchase lifecycle.
Contact Us:
Parikhit B.
Corporate sales,
Graphical Research
Email: [email protected]
Web: https://www.graphicalresearch.com